another black & gray
i love all the fun color combos i've seen here, but i couldn't resist the classic black & gray as it's perfect for me for work. here's my swatch, but i've now cast on and have finished the first 4 rows of pattern after the ribbing.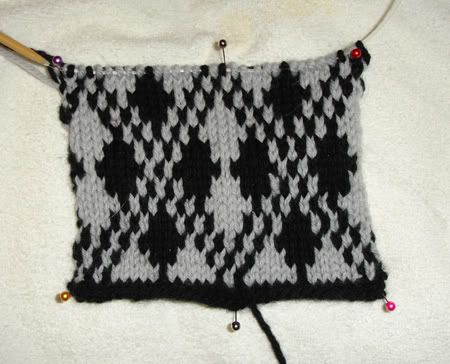 i couldn't get row or stitch gauge, so i'm following the pattern for a larger size to compensate for my stitch gauge being off & just re-calculated the pattern for my row gauge. i think i should be able to "make it work."